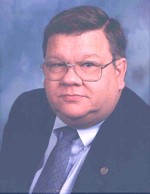 The ACA Summer Congress is next weekend, August 9-14, in our nation's Capital. If you're planning on attending the conference we hope you will also attend our Clean and Green Committee meeting on Saturday, August 10 in the Gaylord National Resort in the Potomac 3 room starting at 1:30 PM. This is our first meeting under President Chris Epps. During this meeting, we will set our priorities for the coming two years. If you're going to be at the conference we encourage you to join us; any registered conference participant is welcome. If you have not registered for the conference you still have time to do so by visiting the ACA website.

Make Sure Your Efforts Are Counted
As a relatively new industry, GreenPrisons.org has uncovered a lack of data regarding the depth and breadth of sustainable practices and programs in the corrections industry. To create a baseline of data about the industry, GreenPrisons.org, in partnership with George Berghorn, ABD of Lansing Community College in MI, Kevin White, PhD of the University of Indianapolis, Art Beeler, private consultant and Paul Sheldon, senior advisor to GreenPrisons.org, is currently distributing a national survey to identify sustainability programs in corrections around the country. If you, or your agency receives a survey from the group, please complete it and return it as soon as possible. If you did not receive the survey but wish to participate, please contact Tommy Norris. There will be more on this project and subsequent results in future newsletters.

Green Agriculture Training Programs
When it comes to implementing sustainable practices in corrections, the importance of partnerships cannot be overstated. Many institutions partner with a variety of private industries to implement strategic sustainability initiatives. Below are two programs that exemplify successful partnerships in inmate training programs.



The Lettuce Grow organization in Oregon continues to be a great example of a program that could be easily replicated by a variety of institutions - large and small. This sustainable agriculture program trains inmates to build, tend and grow gardens that produce fruits and vegetables. This program reduces the cost of food service operation, trains inmates in new job skills and provides for their community. We encourage you to learn more about this great program.

We also want to take note of the great work done by a similar program, the Insight Garden Program inside San Quentin prison in CA. Visit their website at www.insightgardenprogram.org.

Green Vendors
Solar America Solutions has joined our friends at CorrectPac as a corporate sponsor of GreenPrisons.org.

We would also like to welcome BioHitech America as a new sponsor this month. Bio HiTech's products include a high-volume organic waste decomposition system designed to reduce the amount of food waste that is put into landfills. Visit their website to see if it could be a possible tool to achieve your sustainability goals.

The support and contributions of our sponsors make it possible for GreenPrisons.org to continue to provide you with the newsletter as well as our webinar series and other services.
---
GREEN CORRECTIONS COMMUNITY NEWS

On October 19, 2009, the White House launched the GreenGov Challenge to ask all Federal and military personnel to share ideas about how the federal community can lead by example, green the government, and meet the goals of President Obama's Executive Order on Federal Sustainability.

Each month, GreenGov puts out a newsletter with updates on the government's sustainability efforts. Sign up to receive the newsletter.


LettuceGrow Links Prison Gardening Project to Low Recidivism
In their latest Newsletter, LettuceGrow.org congratulates the graduates of their sustainable garden program who have not reentered the Oregon prison system. LettuceGrow highlights recent graduate accomplishments. Read their latest newsletter to find out how sustainable gardening is creating opportunities for inmates.



Don't Just Save Money on Recycling...Make Money!
GreenPrisons advisor Paul Sheldon reminds us that recycling programs have been proven to not only save money, but can recycled materials can be turned into a revenue stream:

Various institutions and programs have taken different approaches to waste reduction and recycling. For example, at Putnamville, Indiana, the program began with three colored trash cans in each residence facility, which reduced the institution's trash bill by more than $100,000 in the first year. During the second year, the sale of the recyclable materials produced additional revenue stream over $100,000. READ MORE


What Is A "Green Job"?
The Bureau of Labor Statistics breaks it down for you. Whether you're looking to work in a green job or are not sure if your product or industry would qualify as "green", take a look at how the BLS defines it.