President's Perspective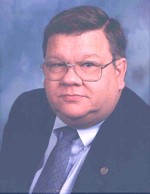 Not to be confused with "trash talking" GreenPrisons is talking about trash this month. We had the privilege to tour the Wallkill Correctional Facility in New York to discover the secrets to diverting 31,000 tons of waste from the landfills and sewers which saved taxpayers over $1.6 million in one year. They're not the only ones who have made a good business of recycling. Check out some of the other good news about trash.
Coming Soon: We will revisit Commissioner Bruce Lemmon of the Indiana Department of Correction and Kevin Orme, Indiana's Executive Director of Facilities to hear about their evaluation process when considering new technology. They spoke with us last year about why sustainability makes sense for Indiana.

GreenPrisons On the Go!
---
GREEN CORRECTIONS COMMUNITY NEWS
Wallkill Correctional Facility Makes Recycling Pay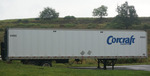 The New York State Department of Corrections and Community Supervision (

DOCCS

), Division of Industries or "Corcraft", runs the recycling program. Over the last three fiscal years, the statewide program has processed over 39 thousand tons of recycled materials which resulted in approximately $5 million in cost diversion for waste hauling and tipping fees by diverting the waste from landfills. The sale of recycled materials on the open market during that time generated $1.6 million dollars in revenue, which was returned to Corcraft's "enterprise account" to specifically support the continuation and growth of recycling throughout the New York DOCCS. READ MORE
A Waste Standard?
The Carbon Trust has revealed plans for a new waste standard designed to help businesses demonstrate that they are measuring and managing down their waste levels in a responsible manner. READ MORE
Big Brother: What Waste Management Thinks About Recycling
Waste Management operated 269 active landfills and 114 recycling facilities in 2012. It processes more than 12 million tons of recyclable materials alone. Fortune's Adam Lashinsky interviewed Steiner, who has been the CEO for nine years, to discuss the challenges of recycling, China's environmental footprint, renewable energy, and the future of garbage. READ MORE

CNBC Features a Series on Garbage
"Trash Inc. The Secret Life of Garbage" The business of trash has become a 21st century gold mine. CNBC's Carl Quintanilla goes inside a $52 billion a year industry. READ MORE


NPR: Turning Trash into Energy
Mike Hart, President and CEO of Sierra Energy, will talk about their FastOx Pathfinder, a machine that turns common trash into useable energy. While still in its infant stages of development, this waste-to-energy system was recently bought by the U.S. Department of Defense in the hopes of reducing oil consumption. READ MORE

---
Special Thanks
Our ability to continue to offer these services is the direct result of the support we receive from our sponsors and advertising partners. We particularly appreciate the support of Correct Pac, producers of green cleaners specifically for the correctional market and Solar America Solutions featuring new solar thermal technology.

BioHitechAmerica has joined us as an advertiser. Learn more about their organic waste decomposition system as featured in Correctional News.

If you would like to learn how you can not only help support our efforts but also reach out to over 2,500 correctional practitioners around the country, contact Tommy Norris via email at Tommy@GreenPrisons.org.