Join GreenPrisons in Booth 652 along ACA's Green Street Feb. 8-10 during the ACA Winter Conference
Modeled after the initial effort in August of last year, the winter conference has more than doubled the exhibit space dedicated to sustainable technology, products, and services. Twenty-two separate exhibitors will provide ACA information and demonstrate products ranging from gardening programs to ESCOs. (If you don't know what an ESCO is, drop by the Johnson Controls booth and they will explain it). Look for special signage and the GREEN carpet pointing the way.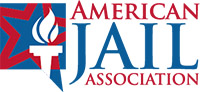 AJA to Have "Eco-Aisle" at Charlotte Conference April 19-22
Recognizing the increasing importance sustainable practice represents for jails, the American Jail Association will also have its own ECO Aisle at this Spring's annual conference in Charlotte, April 19-22. More information on exhibiting or to register can be found online or contact Laurenp@aja.org. Be sure to look for GreenPrisons on the AJA Eco Aisle as well.

Kentucky Officials Visit Ohio Prison to Learn about Composting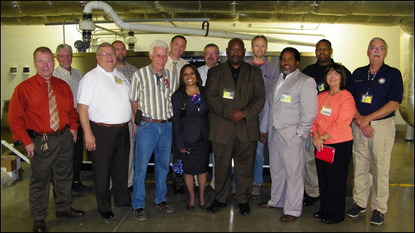 Pictured in front of Big Hanna are (front) DWO Tim McConahay, Founder and CEO of Green Prisons.org Tommy Norris, Noble County Solid Waste Authority Director Robert Reiter, DWSS Charlie Adams, Chief of Staff Louisville Metro Solid Waste Dwayne Clark, Assistant Director Louisville Metro Solid Waste Keith Hackett, KYDOC Warden Kathy Litteral, (rear) Recycling Coordinator Monte Barnhart, Health and Safety Coordinator Ken Spencer, NCI Warden Tim Buchanan, BA3 Darrin Clark

GreenPrisons took representatives from three Kentucky correctional facilities to Noble Correctional Institution to see the Big Hanna composter in operation.

Alabama Saves Fuel and Improves Efficiency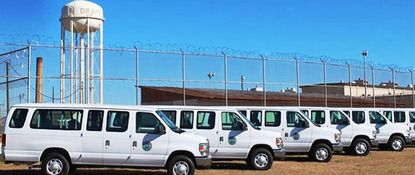 The Alabama Department of Corrections has recently converted much of its fleet to propane. Learn more about this innovative effort in fuel efficiency and sustainability.





GreenPrisons has long believed that Correctional Industries can play a major role in the sustainability movement in corrections. Given the emerging skill sets needed in the community to meet the growing need for technicians and the willingness of many sustainable vendors to work with Correctional Industries to build/install/operate their equipment, it seems to us that Industries will continue to play a larger role going forward. Learn more about their upcoming national conference in Indianapolis from April 12-15.

In April, GreenPrisons Senior Advisor Paul Sheldon and GreenPrisons CEO Tommy Norris had the opportunity to talk to the Board of Directors of the National Correctional Industries Association and hear from them about their interest in introducing more sustainable product lines to their offerings. Learn more about the invitation.