President's Perspective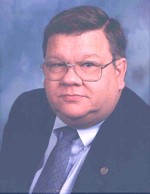 GreenPrisons On the Go!
In the last month, Greenprisons has visited with representatives from correctional facilities in Ohio, Indiana, Colorado, and the Shelby County Jail in Memphis. Each of these communities has a different need when it comes to sustainability. We've talked about solar thermal installations, recycling programs, cost-effective waste disposal, low energy lighting solutions, sustainable gardening programs, and more.

At each of these locations, we discuss the facility's interest in sustainable practices and let them know about products and services available to help achieve their goals.

If you know of a product or service that is making a positive difference for a correctional facility, let us know! We are interested in case studies, product demos, and testimonials about what's working.

GreenPrisons at Regional Conferences
Last week, GreenPrisons attended the Construction Management Institute conference in Colorado Springs. This great organization is the place to learn about the newest products and practices for facility maintenance. You can read our blog post to hear more about the conference. We look forward to partnering with CMI again next year when the conference comes to Indiana.

UP NEXT: Look for GreenPrisons at the South Carolina Criminal Justice Conference November 17-20, in beautiful Myrtle Beach where we will be presenting on sustainability cost savings on November 18th.
---
GREEN CORRECTIONS COMMUNITY NEWS
Collaboration Between Higher Ed and Corrections
Illinois
The recycling and composting program at the Danville, IL Correctional Center is another example of a successful relationship between higher
education and sustainability in corrections. READ MORE

Maryland
UMBC and The Maryland Department of Public Safety and Correctional Services are teaming up to create an opportunity for offenders to plant wild flowers and collect scientific data. READ MORE

Washington State DOC - Masters of Sustainability and PR!
The Washington State Department of Correction is a leader in sustainable practices, but they're also a great example of how to publicly talk about a facility's offender education programs and sustainable practices. Check out their YouTube page for a lesson in Public Relations!

Ohio Focuses on Offender Education Programs to Help Curb Violence
Ohio Director, Gary Mohr offers insight into Ohio prison reforms that focus on offender education programs - including recycling - to address over crowding and curb violence. READ MORE

---

Special Thanks
Our ability to continue to offer these services is the direct result of the support we receive from our sponsors and advertising partners. We particularly appreciate the support of Correct Pac, producers of green cleaners specifically for the correctional market and Solar America Solutions featuring new solar thermal technology.

Solar Usage Now, provider of a variety of solar based technologies is now a supporter of GreenPrisons.org. Visit their website at www.solarusagenow.com.

If you would like to learn how you can not only help support our efforts but also reach out to over 2,500 correctional practitioners around the country, contact Tommy Norris via email at Tommy@GreenPrisons.org.