President's Perspective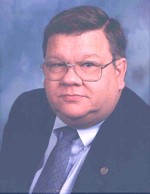 With the North American Association of Wardens and Superintendents annual conference only days away as I write this and the ACA Summer Congress barely three months from now it seems like a good time to encourage everyone to attend not only these major events but the many regional and state wide correctional conferences as well. This will give you a great opportunity to visit with a number of exhibitors of sustainable products and services as well as attend workshops on sustainable efforts from around the region and country. I also want to remind you that GreenPrisons is always available to present at your event either directly or by encouraging our commercial partners to exhibit at your event.
Juvenile Justice and Sustainability
As we plan future webinars we are looking for presenters from juvenile justice agencies who can share their programs and initiatives with our audience. Because juveniles typically serve far less time than adults with much greater emphasis on programming, we want to share some of these unique stories. Contact Tommy@GreenPrisons.org if you would like more information.

Green Opportunities at ACA
The Summer Congress of the American Correctional Association (ACA) will include two workshops specifically focused on sustainability as well as a number of others on design and construction. You are also encouraged to attend the Clean and Green Committee on Saturday, August 10 at 1:30 PM. Check the conference program for the room number of the meeting.
---
GREEN CORRECTIONS COMMUNITY NEWS
Sustainability In Prisons Project Goes National
With the completion of its second national symposium, funded in part by the National Science Foundation, the Sustainability in Prisons Project Network has officially gone national. Check out our friend Paul Sheldon's article in CorrectionsOne.com

Menard Correctional Center in Illinois Goes Beyond Recycling
The Menard Correctional Center is host to a variety of sustainability initiatives—several of which have earned state and national recognition. The goal of Menard's staff has been to grow these efforts beyond the prison's walls by working with fellow stakeholders to help build a sense of sustainability that reaches to the main streets of our local communities. READ MORE
Oregon Department of Corrections' Sustainability Plan
The first and foremost sustainability goal of the Department of Corrections is the Department´s Oregon Accountability Model. This program is to improve public safety. The model ties together many concurrent and interrelated efforts of the department and its partners into a cohesive strategy to reduce recidivism and influence inmates into becoming productive citizens. READ MORE

Achieving Sustainability within Correctional Industries
A major barrier to effective implementation of sustainability is confusion around the term sustainability itself. Nearly everyone you ask has a different answer and this tendency can get in the way of straightforward decision making. READ MORE
Ohio Green Prisons Project
The Ohio Green Prison Project (OGPP) is working on a pilot project with the Ohio Reformatory for Women (ORW) in Marysville, Ohio, to demonstrate that training incarcerated people to retrofit prisons with energy-efficient practices can make facilities more cost-effective. READ MORE